Having worked through the crises of 1987, 1998, 2000/1 and 2008, a theme emerges. There are always 3 very distinct phases: First denial, then panic and finally, optimism.
Right now most people seem to be stuck in the 'denial' or 'panic' stages. It's either a case of head-in-the-sand or the "if you can keep your head when everyone around you is losing theirs – then it is very probable you don't understand the severity of the situation" chain of thought.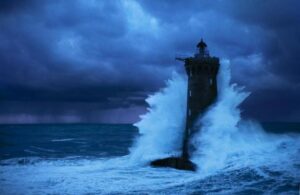 Amidst the paralysed, the doom merchants and the prematurely defeated, I've been talking to lots of fellow coaches and clients who are determined to leave no stone unturned to make sure they, their team & businesses get through to the other side of this.
We've been highlighting positive actions and these are the best of them so far:
Keep strong (as well as healthy)
Remember the Big 5 of being fit for work and life: Exercise, diet, sleep, hydration and meditation. Also, be very selective about where you take your news: limit looking at the hysteria-stoking stuff and find sources to help you be factual about sensible measures to stay healthy.
Get your mind-set straight
Yes, this is real, it's happening and it will cause financial hardship.
Many below-average businesses will fail. It's also survivable – as the majority did in 2008. There will be huge opportunities as we come out the other side in terms of cheap assets and customers up for grabs.
To paraphrase Stephen R Covey: You can either focus on the things you can control / influence or the things that concern you. Either way, you won't run out.
Cashflow forecast
You need to know your burn rate and have a means of modelling what will happen under different revenue, cost, creditor and debtor scenarios. Cashflow forecasts are easy when you know how and can be done in a morning so just ask if you need help.
Communicate
With your customers, suppliers, debtors & creditors – and definitely with your team. Be open, ask constructive questions, look for win: win solutions.
Communicate early and often – and remember that every individual will have their own concerns.
Look after your customers
Several clients have taken a lead on reassuring their customers that they know, understand and have implemented healthcare best practice. Using FAQs is a great way to do this. Reassure people that you're taking every sensible precaution to safeguard them.
HMRC
In 2008 HMRC was very accommodating (including for VAT) and are starting to be so again now. You can pick up the phone to them and speak to a human(e) being. With apologies to Rishi, remember it's a tough game to try to get money back from HMRC once you've paid.
Cost Control
You can review employee hours, bonus schemes, benefits, staggered unpaid holidays, temporary redundancy – all options are worth looking at. In 2008, some companies agreed with their teams that everyone from top to bottom would take compulsory unpaid holidays. Tough but better than permanent jobs lost.
If it does come to redundancies my advice would be to do it early and in one go. I've worked in and managed a few situations where big redundancies were announced and it's amazing how quickly team spirit can bounce back. Similarly, rolling attritional redundancies can break the spirit of the best team.
Top tip: review costs as a percentage of revenue. Comparing, say, the past 3 years will show which costs have gone up disproportionately to revenue. The biggest of these is a good place to start.
It's clearly true that the earlier you tighten your belt the less you have to do so… But:
I've spoken to some who are advocating not paying invoices to preserve cashflow. I've got a big moral issue with this as the impact could be catastrophic for that fellow human being who is owed the money – and their families. As far as 'solutions' go, this is one that will come around and hit you on the back of the head.
Short term Planning
In 2008 I saw people panic and then make decisions about staffing, marketing, offices etc. Now is the time for rigorous planning – put aside those 1, 5 and 10 year plans temporarily and focus on the 'here and now'. 90 days plans feeding your daily and weekly activity is best practice.
Get a list going of every little thing you can do and get stuck into it with a passion. Get your team, friends, family and clients involved – leave no stone unturned. Set up WhatsApp groups with your network and work through any pro-active action – but don't waste your time using it for giving news updates.
The hourly rate for panicking is low and is zero for despair. Replacing anxiety with targeted activity is the key.
Split your team
Split your team into pods and ringfence them. Make sure there are absolutely no common points of contact – including you. Reduce the chances of your whole business having to self-isolate at the same time.
A picture is emerging where social distancing is the key solution: and implementing this early makes a massive difference.
Extend your borrowing facilities now
The banks are still lending so why wait till you actually need it – in which case you could be in a long queue. Agreeing an overdraft / loan facility doesn't mean you have to draw it down.
Work from home with a purpose
Working from home demands better systems and better systems equals a better business. When you're working from home, you'll have an hour or 2 more each day. Use this to implement systems which make things work better.
A great place to start is a checklist to ensure your customers are thoroughly looked after right through the cycle – or a system to chase late payers.
Get ready to grow
It's debatable (at best) whether the Chinese symbol for crisis is in fact a merger of both 'danger' and 'opportunity' but don't let that put you off. Businesses will go bust but customers will return. Review your marketing to isolate your best (historically) marketing channels and plan for actions that will beef them up to best practice.
Cutting out marketing is like cutting out food to save money. It works for a short period of time and then you've got a much bigger set of problems to deal with.
Leadership
Economic cycles come every 7-10 years. And within that, you get Spring, Summer, Autumn & Winter. Clearly, it's about to be blowing a blizzard out there but it will soon enough be (business) spring and things will look and feel very different.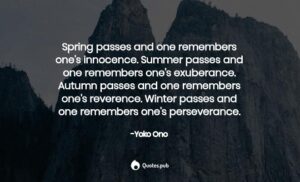 Whether you're a one-man-band or a global CEO, you need to show some leadership right now. We all do.
It's only natural if you're concerned for your family, friends, team and customers. My Mum has just had a very big cancer op and is 80 – too right I'm worried for her.
But don't fall into despair.
Look for small wins – daily, even hourly – and celebrate them.
Be the example you want to see in your circles of influence. Ask for help and give it.
Now is the time for being rational, proactive and kind.
Tim Brown Business Coach in London
P.S I'm putting together a blog with specifics of Government offsets, loans and help. I'll post this shortly.