Easy come, easy go
As US Senator Everett Dirksen reputedly said: "A million here, a million there, pretty soon, you're talking real money." As an acerbic quip about frivolous, unchecked government spending it works pretty well. The sentiment applies just as accurately to time management: "an hour here, an hour there …"
Even 10 minutes a day adds up to a working week over the course of a full year. Saving half an hour a day frees up enough time in a year for your dream holiday.
Where on earth did that time go?
As businesses grow they have a tendency to become more complicated which is just the nature of organisations. Every business owner has a natural complexity ceiling which helps decide how big the business grows.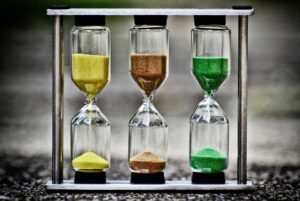 You get more customers, suppliers and employees and they all have their dramas. You're always the one to fix it because you've always been the one with the answers. Everything flows through you and you become the log jam. Before long your good intentions have gone out the window with nothing to show for it because you're fire-fighting dozens minor issues.